Sharon Gerth Huckleberry, age 53, of San Antonio, lost her battle with cancer on Thursday, August 24, 2006.

Sherri was a native San Antonian and graduated from Alamo Heights High School in 1971. Although Sherri attended the University of Texas, she graduated from Southwest Texas State University in 1975.

She was awarded a Master's Degree from Our Lady of the Lake University in 1995.

She began her teaching career at Our Lady of Perpetual Help Catholic School in Selma in 1975. Sherri continued her teaching in the SAISD from 1976 to present, specializing in Special Education.

Throughout her battle with cancer, she felt tremendous support from her fellow staff and students at Fox Tech High School.

Her family is deeply grateful for their support. Sherri's family also wishes to acknowledge Dr. Allison Garner and the Staff at CTRC, as well as the support of Mary Jackson, Paula Loring and Sister Mary Theresa Fritz.

She was preceded in death by her father, Arrol W. Gerth.

Survivors: sons, Lucas Austin and Sean Ireland; mother, Katherine Gerth, all of San Antonio; aunt, Eleanor Boone, Houston, TX; cousins, Willard Boone, III, Charles D. Boone, Jonathan Boone, David Boone, Clay Prystash and wife, Linna; second cousin, Malinda Prystash

Pallbearers will be Eric Repp, Travis Rodriguez, Nick Olivier, Victor Gavallos, Justin Hernandez and Jason Hernandez. Honorary Pallbearers will be her cousins.
---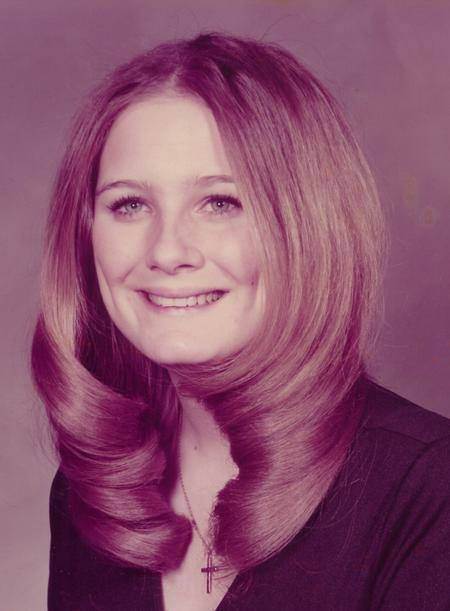 2003 La Fonda - Class Turning 50 Celebration, here with Clay, Bill and Gordon
Clay and Sherri

---
Add your memories of Sherri
---
Sherri was the most loving and giving person I have known. She and I went through school together and were close in our adult years. Words cannot express my sadness in losing such a sweet friend. My love and prayers go to her mother and sons. Sherri will live on through her love for them. God bless ~ Ilse
Sherri, I will miss your smile with those wonderful dimples and your sweet ways. Be at peace my friend and know that we will see each other again one day. I will miss you terribly til then.
Ilse Garrett Hummel
Boerne, TX
Aug 25, 2006

---
Max Weir remembers singing in the school choir with Sherri, as well as he and Sherri playing in "A Christmas Carol" in 8th grade. They played Bob Cratchit and wife.
---
I've known Sherri for some forty years, since junior high school. She was always a very special person, with a very big heart. She raised two great sons, and was 1000% dedicated to her "kids" at Fox Tech. Her fight against the cancer which took her WAY too early was an inspiration to us all.
God bless you Sherri. I'm proud to have called myself your friend and I'm going to miss you something fierce.
Love, Mary
Mary Holmes
Downey, CA
Aug 27, 2006
---